Solar Soccer Club is hosting Soccer Madness 4v4 Tournament for U7 - U16 Boys and Girls. This NTSSA unrestricted event.
Teams consist of 8 players on an open roster. Build your own teams(s) using the special event roster. Players can complete the NTSSA day of the registration form to play on a team for this event.  (The tournament pays the cost for any Non-NTSSA players)
Each team will play three scheduled games with the opportunity to advance in a playoff format.  Medals will be awarded to both Champions and Finalists!
Join us as we celebrate keeping soccer FUN with the highlight event of the year.
---
Competition * Fun * Food Truck * Inflatables * Costume Contest
To ensure the best event possible please note the following...
Check-in - Please review the check-in instructions carefully.  All check-in will be done online.
Team Tent - Tents can be set up on the day of the event at the designated tent area (see the map) - if you have a question please call the office prior to setting up 972-649-4215
Schedule - Please note each age group plays at the same time. Therefore, coaching conflicts are a given. Please enlist the help of parents to coach at this FUN event.
Tips for Soccer Madness 4v4
Tips for Soccer Madness 4v4
Pack sunscreen, extra water, and snacks
There will be food trucks to purchase food.
Team tents can be set up Friday – Bring a sign with your team name.
Please be respectful of the Church parking lot
Photo booth and all games are free 
Tournament Director
Ray Hirschowitz
469-363-0292
Rayhirsch@gmail.com
---
Referee Assignor
Carlos Ramirez
214-727-6709
cafavi1965@gmail.com
Samaritan Inn Donation Drive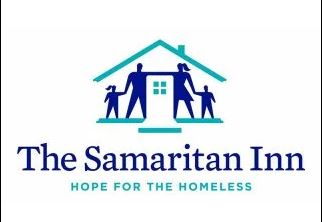 Solar will be incorporating a community service project into Soccer Madness 4v4 Tournament, Solar will be collecting items for the Samaritan Inn McKinney.
"The Samaritan Inn is more than just a place to spend the night. It is a comprehensive program that teaches self-sufficiency and life skills to meet the needs of individuals and families experiencing homelessness. We help willing people gain dignity and independence. On a given night, approximately 160 people sleep at the Inn, of which 1 out of 3 are children."
With that cause in mind, please help us support the Samaritan mission by donating the most needed items for the shelter.
Thank you for your willingness to donate to this very important cause.
All donated items must be new
Tweezers, Body powder, Sippy cups, Water bottles, Ear buds with mics (for online meetings), Face cream, Frozen vegetables, Eggs, Fruit juices (apple, orange), Plasticware, Napkins, Salad dressing (Ranch, Italian), or Sliced bread.