Welcome to Solar 2023-2024 ECNL Tryouts!
Weather Updates will update daily at 2 pm.
Scroll below to register!
-ALL players should wear a white shirt and arrive 30 minutes prior to the start of tryouts.
-All spectators must stay in the stands or outside the fenced area.
-Players should check in with respective age group volunteers.
-Players will be assigned a bib with a number to wear at all times.
-Players should then make their way to the field assigned and wait for the start of the
session.
All tryouts are back to team specific training sessions! Please reach out to specific coaches for information on team tryouts.
Team contact information can be found here: https://solarsoccerclub.net/teams/
ECNL AND ECNL RL BOYS TRYOUTS ARE COMPLETE FOR ALL AGES
ALL ECNL RL NTX and Competitive tryouts are ongoing.
Please reach out to the coach directly or 
Boys Director Grant Sawyer at 214-803-6487
FOR BOYS COMPETITIVE TRYOUT SEE THE LINK BELOW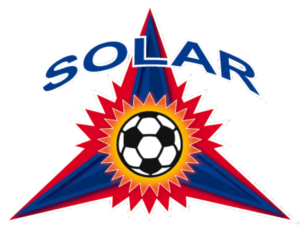 We nurture and inspire our players within our Solar SC Development System and in accordance with US Soccer's curriculum, we strive for our learning environment to be reality-based.
---
All Solar SC players have common characteristics in their approach to the game, demonstrated through confidence, mental toughness, and tactical knowledge. Every club member also values the importance of conduct on and off the field.
A UNIQUE TRAINING PROGRAM

We encourage our players TO MOTIVATE & INSPIRE

Soccer framework for players and families