To register a second team in GotSport open an incognito window.
Following the registration link and the option to create a new account will be available.
COMPETITION * FOOD TRUCK * GAMES * FUN * COSTUME CONTEST
Each team will play 3 scheduled games with the opportunity to advance in a playoff format.
This is an NTSSA Special Event

Special Event Roster - create your own team!

Max Roster Size: 6 (3v3)

Ages: 7U-18U
Boys and Girls
Gold & Silver Divisions
To ensure the best event possible please note the following...
Check-in - Please review the check-in instructions carefully.  All check-in will be done online.
Team Tent - Tents can be set up on the day of the event at the designated tent area (see the map) - if you have a question please call the office prior to setting up 972-649-4215
Schedule - Please note each age group plays at the same time. Therefore, coaching conflicts are a given. Please enlist the help of parents to coach at this FUN event.
Tournament Director
Ray Hirschowitz
469-363-0292
Rayhirsch@gmail.com
Win a Disney Cinamood! ($350 value)
On Saturday, December 3, we will be collecting the toys from 8:00AM - 3:55PM. Bring a new unwrapped toy over $10 to ATF (1015 Sam Rayburn Tollway, Allen TX) and trade it for a raffle ticket. The winner will be announce at 4:00PM on Solar's Facebook page.
*This raffle drawing is not only for the tournament participants. Anyone who brings a new unwrapped toy on Saturday, December 4 will receive a ticket to participate.
Solar Soccer Club will continue to collect new unwrapped toys for Toys For Tots until Friday, December 9th. If you are willing to donate, please drop the item(s) off at the Solar Office (107 Suncreek, Suite 300, Allen TX).  Mon-Fri from 9:00 AM - 4:00 PM.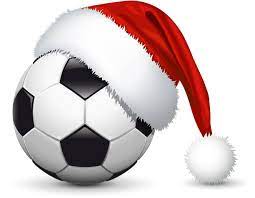 SANTA IS COMING TO TOWN. 
Make sure to take a photo with Santa. Come visit him at the headquarters or catch him on his  golf cart sleigh.
10AM - 11AM
1PM - 2PM